The guides at New Wave Expeditions form a professional and dynamic team, whose goal is to ensure that everyone has an exciting, magical experience in a safe environment. Our combined experience and passion for the sport has led us to rivers all around the world, from North America to South America, Central America, Bosnia and Herzegovina, the Netherlands, and even South Korea!
We can attest that the Jacques-Cartier is every bit as amazing as these faraway rivers. 
Rafting is our passion. Come live the dream with us!
Winner of the 2009 Bosnia and Herzegovina rafting World Championships, Annie is the co-owner and founder of New Wave Expeditions. On days when she joins a trip, she wows all of the other guides with her flawless lines and unique eddy turns!
François Denis, River Director
He's been with us almost since the very beginning and has seen it all! He now fulfils the role of spiritual guide and river director. The rafting season cannot begin before François gives it his blessing!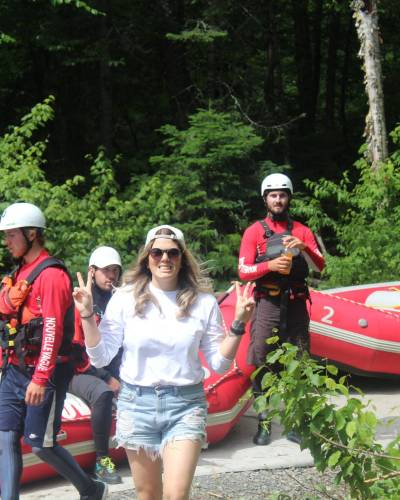 Gabrielle Rochette, Operating Director
On the phone, behind the bar, driving the school bus – you're likely to cross paths with her more than once during your visit to New Wave Expeditions.
Olivier can give you the exact streamflow in real time at any point on the river. He is one of the best river guides that Quebec has to offer, and is the coach for the French-Canadian axe-throwing team.
The best paddling buddy you could wish for! When you get a moment, ask him about his many kayaking trips to South America!     
Always on the move between Gaspé and Quebec City, Raph's whitewater debut was not exactly a walk in the park 🙂 But he overcame the challenges and is now a river manager!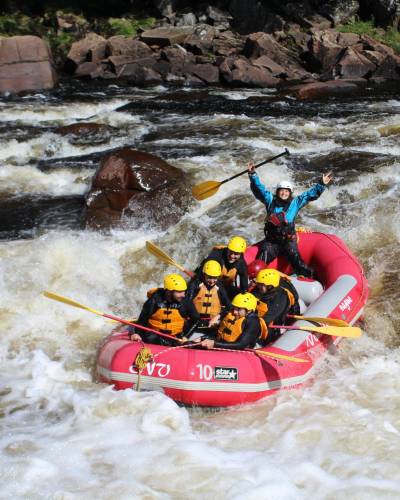 The Queen! If we're lucky enough to have her at the New Wave Expeditions headquarters, when she's not on a faraway river in northern Quebec, you'd be mad not to choose her as your guide!
Though his Mario Kart skills leave a bit to be desired, he makes up for it by showing off his skills on the river. He also really loves ice cream – all flavours, except for chocolate!